So let's try this again, one week later … let's sail to Cuba to explore vibrant culture, sample the real deal mojitos, photograph street scenes as well as scenic mountain vistas and write … maybe even a few chapters for commuter cruisers and future potential to leave our boats in Cuba during hurricane season.
Forecast for today is 10 from the E with 2-4 ft waves, possibility of isolated "mild" squalls. Chilly but lots of sunshine.  So we didn't get everything on our wish list, but at least we shouldn't have waves breaking into the cockpit covering our ankles with seawater before it can drain!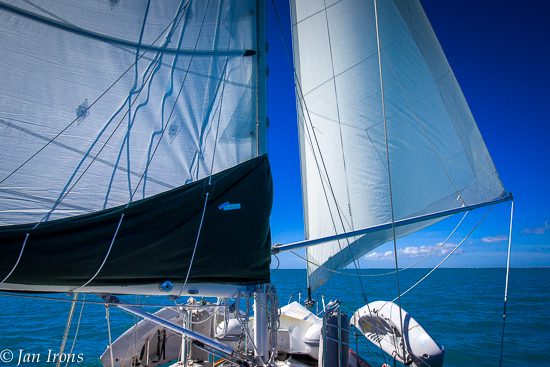 Maybe this time we'll get to watch dolphins play in our bow wake as the sun sparkles on the deep aqua blue water, trail a line, catch dinner, enjoy sunset and watch Orion, my favorite constellation, march across the night skies into sunrise … over Havana!
Looking forward to this time tomorrow, toasting a perfect passage with a nice cup of java in Habana!  🙂   Cheers!