Here are 8 Cruiser Christmas Ideas especially to get you thinking in advance of Black Friday & Cyber Monday!  We either already own these, or I have them on my Christmas Wish List for Santa!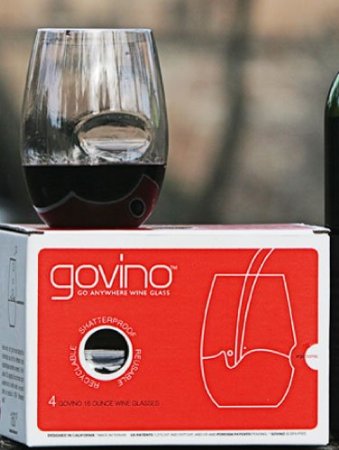 GoVino Glasses –– the Red Solo Cup for wine drinkers aboard!  These are not crystal or glass, they are literally like Red Solo Cup plastic, except clear.   Great for dock parties, anywhere you don't want to take a glass or crystal stemless wine glass but want something a little nicer than a typical plastic boat wine glass….  I especially like the little indent to help me hold the glass — especially when there's suntan lotion involved!   We LOVE ours!   4 for $12.95 at Amazon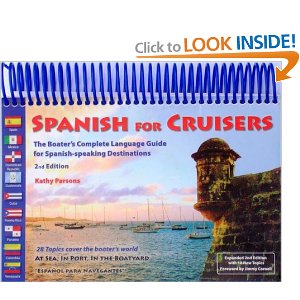 Spanish for Cruisers ... even if you're fairly fluent in Spanish, this book is so useful with terminology for specific situations such as diesel parts, and other stuff cruisers need.  The flipbook style with photos and english/spanish labels allows you to take the book with you to whatever store and literally point to what you need.   It's been a life-saver and we recommend it highly!   $23 on Amazon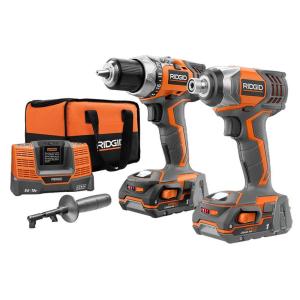 Ridgid 18-Volt Drill and Impact Driver Combo  The  Ridgid 18-Volt Drill and Impact Driver Combo is a must have combo kit at an incredible price – $179. The 18-Volt Compact Drill and Impact Driver has best-in-class torque for the most demanding applications. Both tools have exclusive Grip Light Technology which engages LED light by simply holding the tool and innovative Hex Grip for maximum comfort to make every job easier. Powered by Hyper Lithium Technology, an innovative battery technology built for high performance. Backed with the Ridgid  Lifetime Service Agreement. Free Batteries. Free Parts. Free Service. For Life.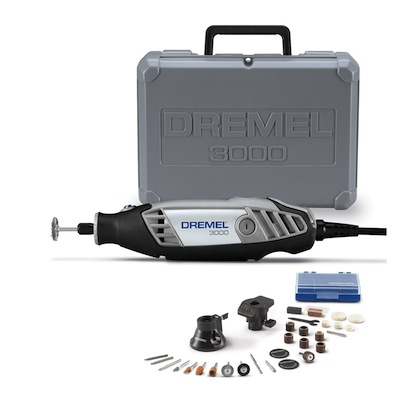 Dremel!  While in the boatyard working on all kinds of projects and we wished we had not one but TWO Dremels!  The one we have is the battery cord-free version, and it's wonderful for when we're out cruising.  Here in the yard, we wish we had the other plug it in and work all day version!  Like this!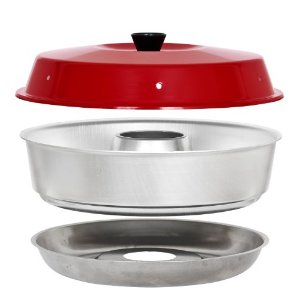 Omnia Stove Top Oven… for all the boats out there without an oven, this is the next best thing!  Or even if you do have an oven and don't want to heat up the boat quite so much…   As reviewed by Carolyn Shearlock at TheBoatGalley.com ….
Bake pizza, brownies, cakes, breads, casseroles and more on the stove top!
Designed to bake on any type of burner – gas, electric, kerosene, or camp stove – or even on a grill.
Food has same texture as when baked in a conventional oven.
Steam vents in lid ensure that breads and cakes aren't soggy.
Holds as much as an 8″ square baking pan or 2.1 quarts.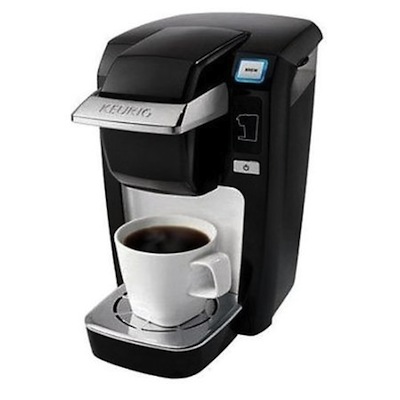 Keurig Mini Brewer Single Cup Coffee Maker
We were Mr Coffee Stainless Carafe converts, sure that we would never make French Press or "cowboy coffee" again….  Until we had Keurig single cup coffee…. we don't believe in buying the K cup singles for long term cruising, they cost too much and take up too much space, however… we found a "do it yourself" EZ CUP — order it here from Amazon… for $14.95, we buy our own Dunkin Donuts, Caribou Coffee or Starbucks, use the filters and make our own "K" cups for less than half the cost.  Works great on Winterlude .. and for somewhere between 2-3 amps a cup in the morning, even makes my amp-ogre husband, David happy!
Love love love our "new" Garmin 541s GPS!   We used it all last winter and it has better charts and more detail than we've ever seen out of any GPS.  The screen is a full 5″ so it's much larger than our old 176GPSMap.   West Marine still has the best price on it — we opted for the version with the depthsounder and called Garmin tech support for specific instructions for epoxying it into the bottom of our inch plus thick fiberglass sailboat hull.  It worked last winter as long as we kept it contained in water and in contact with the fiberglass, so we have every expectation that it should work just fine.
Also, in the results of our electronics charts comparison, there was no doubt that this little Garmin came out WAY ahead of other electronic charts at the time for detail, incorporating the fabulous Bahamas Explorer Charts into the charting.
Available at West Marine for $499 without the depth transducer, a bit more with the depth transducer which we use now as our backup, but last winter it became our primary when our Autohelm ST50 Plus Tridata transducer failed.  Always good to have a backup!
I've been wanting one of these since I first saw them.   They're down to $48 on Amazon, which is the best price I've seen!
Protects against every-day hazards full IP-68 rating against water and dust and designed to Military Specifications
High degree of shock and impact protection tested to Military Specifications MIL-STD-810F-516.5 (2 meters/6.6-Feet drop on all surfaces and edges. 26 tests)
Includes bonus General User Headphone Adaptor and Keeper for headphone jack cover Ability to swim and take underwater (2 meters/6.6-Feet depth)
Ultra-slim and adds only 1/16 when measured from the center of the phone
Weighs less than an ounce (28g).