Early this morning, North American was treated to a full lunar eclipse, the first of four upcoming eclipses.  A lunar eclipse means the moon moves between the sun and the moon, lining up and casting an eerie shadow on the moon creating the reddish cast.  Cool!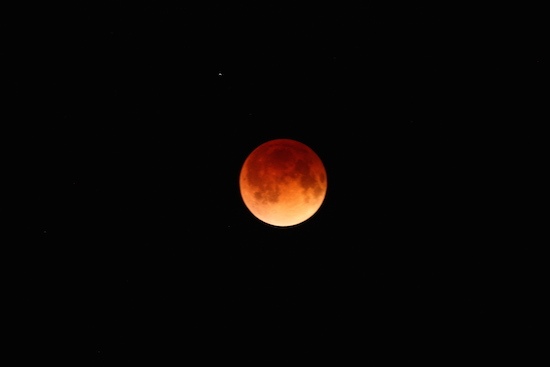 We emerged from the boat just after 3 AM EST to see the "blood moon" in all it's glory, but not quite fully red yet.  Unfortunately, after these photos were taken a layer of clouds totally eclipsed the eclipse and we didn't get to see the entire event.
Some facts:  This eclipse was the first of four over the next 18 months, and all should be visible from North America – unless, the clouds determine otherwise.   Four consecutive lunar eclipses are labeled a tetrad and the next one will be October 8, 2014, followed by April 4, 2015 and September 28, 2015.
Last time there were 4 total lunar elipses in an 18 month period was 10 years ago, 2004 – 2005, and the next tetrad of eclipses won't occur until 2032!  Weirdly from 1600 to 1990, there were ZERO tetrad lunar eclipses.   Think about it, that was before North America was even discovered until just 14 years ago!  Wow.
Earlier in the evening, the full moon was pretty spectacular too!  Enjoy!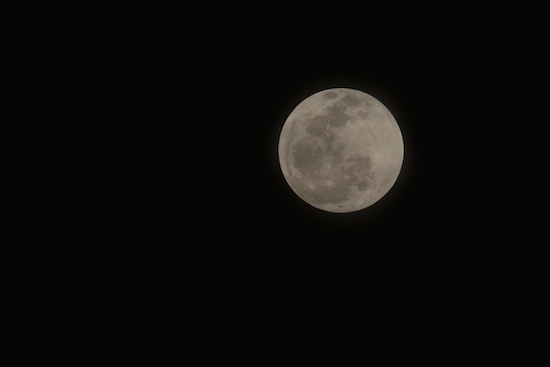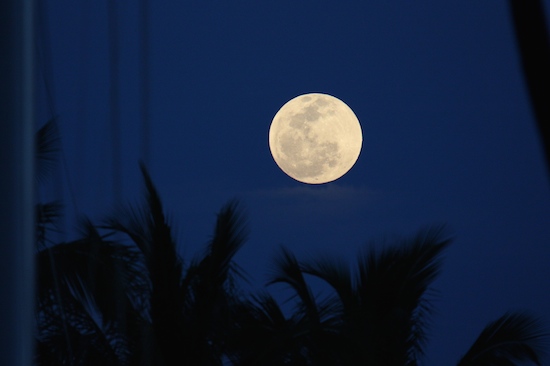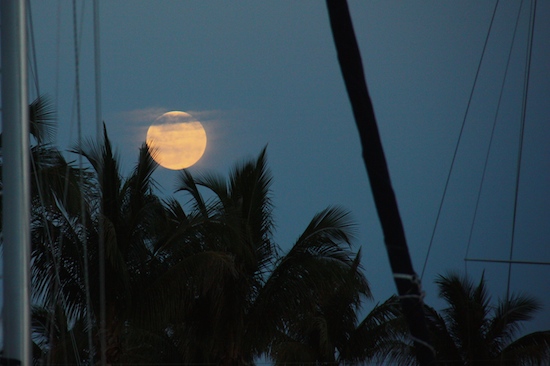 I listed my blood moon camera settings under the clearest of the above photos, but it's still not in good focus.  I was experimenting and starting to get closer when a thin layer of clouds moved in obscuring the show — as in there was no moon, not a cool reddish glow, nada.  🙁   If you're a photographer and can see at a glance from the above settings what I should have done differently, I'd love to jot it down for the next time I get to try this experiment … October 8, 2014.   🙂   THANKS so much!   Jan