I had no idea my 3 year old IPhone 4 was worth anything.  I've been wanting an IPhone 5S, but my IPhone 4 still worked fine other than the battery isn't as good as it was when I bought it three years ago.  So when Peter & Jody (sv Mary Christine)  told us that several cell phone companies (and other places, see link below) have "trade-in" programs or even offer cash for old IPhones, my ears perked right up.  (See what happens when weather prevents us from leaving the dock?  David's just shaking his head….)
After a few phone calls, I found out I could trade my IPhone 4 in to Verizon Wireless for $120!  If I wanted a new IPhone 5C for $99 (with a 2 year contract), I could have almost made money!  As it was, I was pretty happy yesterday to take my old IPhone 4 to a corporate Verizon store and have them deduct $120 from the price of a new IPhone 5S ($199 for the 16GB).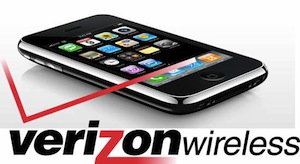 Turns out, there are several places you can trade-in old IPhone 4 or 4S for either cash or new phones.  There's a huge market right now for refurbished older IPhones in the rest of the world.  The preferred models are apparently AT&T, since AT&T runs on a GSM network, which works in most countries overseas.  I was pretty happy with the $120 Verizon gave me for mine even if it wasn't an AT&T model!
Check NOW though, Verizon's trade in webpage reports that the promotion only runs until January 15, 2014 – click here for more info.
From my experience, the only way to get the $120 applied directly to the price of the new phone is to go to a CORPORATE Verizon store.  Online they'll send you a Verizon Wireless Gift Card, but I'm not sure how long it takes.
I have no idea how AT&T's Trade in Program works, but click here if you're an interested AT&T customer.  This page doesn't have an expiration date like Verizon's page, but I assume it's not a forever deal.  Who knows.
If you're not a Verizon or AT&T customer, the HuffPost Tech section today has an article with more information as well as other places you can trade in an old IPhone.
How To Sell Your Old IPhone:  6 Ways to Trade In Your Phone
Cool, huh?  Now to learn to use my new IPhone 5S.  Anyone with more information, please post a comment and share.  Cheers!  Jan