What a great day today sailing!  We had a good friend that we'd been inviting to sail with us for years, and he finally stopped by for the day.  And we went sailing … it was a perfect sailing day, winds 15-20, minimal waves even tho' whitecaps were everywhere.
Our friend inquired who called the Chamber of Commerce?  As we went out the marina channel, the dolphins started playing with us… and it continued off and on for the next two hours…. more dolphins than we've had on any sail this year so far… and manatees too — both in one sail.  Plus white pelicans, normal brown kamikaze pelicans and an abundance of other birds.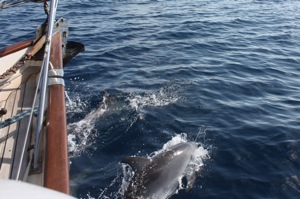 Beyond the perfect sail, my day is marred with frustration …. and by tonight, I HATE Facebook!  Last night about this time all of a sudden, with no advance warning, Facebook "disabled" my personal facebook account and my CommuterCruiser page.  Since I communicate with many Commuter Cruiser readers via Facebook, I was not happy.
I thought I had it figured out, all my fault.  I thought I forgot to change my credit card information, but then realized that wasn't the case because I have a FB charge from January 21, almost a month ago, on the new card.  So that's not the problem.
So what's UP?  So far it's been over 36 hours… and counting.  I found out they disabled my account when I couldn't log on two night ago.  A FB screen popped up that said "click here" to follow up.  So I did and filled out their form.  The next step was that FB sent an e-mail requiring me to reply — all in the first two hours.  Then NOTHING.
This morning I spent a couple of hours searching online for answers.  I found out this happens a lot and many of the fan page administrators never recover their fan pages, for whatever reason.  No response from Facebook.   If I give them the benefit of the doubt, maybe they're trying to protect me and my private information from being hacked.  But no response?  I am NOT the guilty one here….   🙁
I'm glad we're leaving the dock to go cruising in a couple weeks.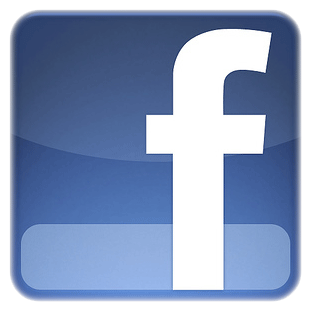 If there was a viable alternative to Facebook, I'd be gone.  If this was the way I treated my customers when I had my own company, I'd have been out of business very shortly
…. or maybe they're all out celebrating all the billions they just made on their Facebook IPO?
Good luck, I hope they have that money a year from now with this idea of customer service….  🙁
Grumble, grumble … let's all go SAILING!!!    Cheers!  Jan