There are a couple of walking distance provisioning options for boats anchored in Key West or staying at a marina in Key West Bight.   But it's best to arrive fully provisioned for your planned length of stay, because nothing is inexpensive!  Happy hour may provide some of the best provisioning options – ask around & see which restaurants are offering half price appetizers for happy hour and make an appetizer dinner!
Otherwise, there's Fausto's, a local establishment that's a marvelous find, but don't expect inexpensive.  On the other hand, they do have items you're not likely to find anywhere else.  Click the link to their website for their two locations.  According to their website:  Fausto's specializes in gourmet, organic and specialty foods and has been Key West's premier old town grocery store since 1926.  Actually it's a fun place to visit and pick up a few things.  There's also a selection of wine & beer.  From the A&B Marina location, it's about a half mile walk through delightful Old Town Key West.  If you just need to pick up a few things, including fresh produce, this is a great option.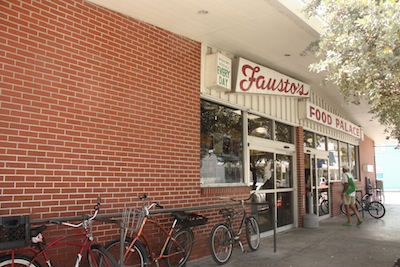 Fausto's also offers delivery on orders over $25 for only $5 – but only downtown Key West.   You simply fill out a form online and place your order.  Click here for the Fausto's Delivery page.   It requires 24 hour notice and deliveries go out at 10 AM & 2 PM Monday through Saturday.  We didn't try it, but it sounds like a good option in a pinch.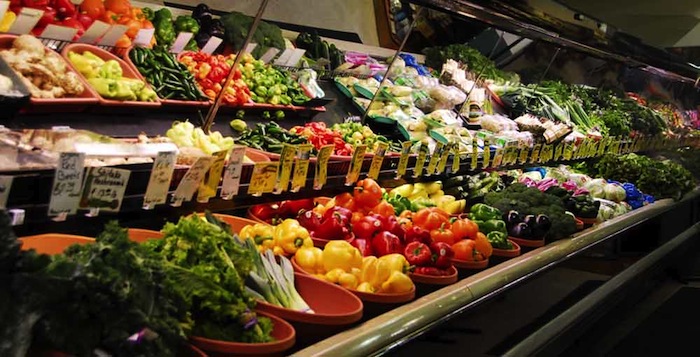 The only other way we figured out to get "real provisions" would be a trip to Publix, which unfortunately is about 4 1/2 miles away from the waterfront, requiring a cab ride, most like both ways unless you're willing to walk 4 1/2 miles one way to get there.  From my calculations with Key West Cab, it would run about $15 each way plus a tip, which adds about $33 to your provisioning bill just for transportation!  In Marathon, the Publix and Winn Dixie are a 1.2 mile walk from City Marina/Mooring Field and a cab is $5 ride to get back to the marina/mooring field with all your goodies.
Another option, if you just need deli meat, is the White Tarpon Deli close to the top of A&B Marina, just ask.  They had deli meat for the same ridiculous $8.99 a lb that Publix has it and you don't have to pay for the cab.  But it was close and easy.  When David suggested we go in & check I balked saying it would be $20 a lb, luckily I was wrong and this turned out to be a helpful find.  There was also a small selection of wine.
Anyone have any other easily accessible locations to top off provisions while in Key West?  I asked about a farmer's market, but was told Key West didn't have one (hard to believe) … anyone with more or better information, please leave a comment & share!   Cheers!   Jan
In a word, don't!  Come to Key West provisioned and capable of staying without having to re-provision.  Otherwise, bring your $$$!