Stalled fronts happen when there are no other weather forces strong enough to override the front.  In this case, we started out last week with a cold front coming down Florida.  Somewhere around Miami, it stalled – turning into the half blue and half red frontal boundry you see in the screen shot from this morning.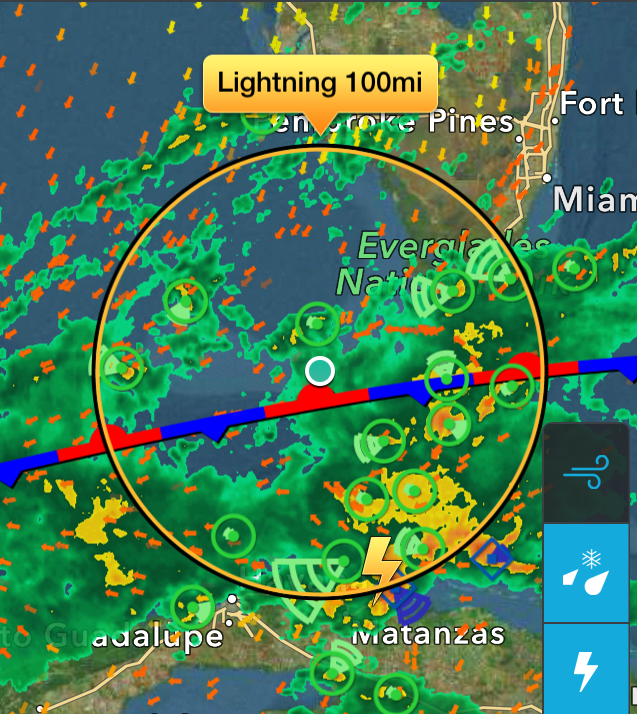 Slowly it moved south til it was over Cuba and then backed up until now it's back over the Florida Keys.  As you can see, fronts bring precipitation – usually ahead of the front, and after it is cooler windy weather (especially if it was a strong HI that pushed it out of the area).
This is not an unusual winter weather scenario.  Those of you already cruising will be familiar with it … those getting ready to leave, be sure to plan for it. We were stuck in Roatan for 10 days one year with a stalled front. Luckily, most winter fronts don't get that far south, but they often get as far south as the Florida Keys.
My festive poinsetta flag will be happy when it finally moves out, although that's not forecast until Thursday… 3 more days of rain in paradise.  Today's a 100% chance of rain, tomorrow only 50% and Weds 60%.  But it's warm and it's still Key West, so se la vie!
Cheers from paradise!  Jan