Packing for any bucket list adventure, we always try to pack so we can carry everything on  the plane so we don't lose any time due to delayed or lost luggage.  (Note to Commuter Cruisers:  this strategy fails when you're carrying two full size duffel bags stuffed with boat parts, but it's recommended for any inland trips you take from the boat!).
Usually this means a "regular backpack" with all our stuff and then my camera backpack and David's daypack.    The "regular backpack" fits easily in the overhead compartment – make sure it's the right size before going to the airport.  And so far, the camera equipment and David's daypack with meds and other important stuff, have qualified as "personal items", although the airlines are fickle, so I figure any trip could be different with no notice.   🙁
We're not nuts when it comes to packing light — I've read some stuff in Backpacker Magazine and online that makes us look like we're not conservative at all … but then I get to the airport and see some of the bags people take for a weekend somewhere and know there's an in-between.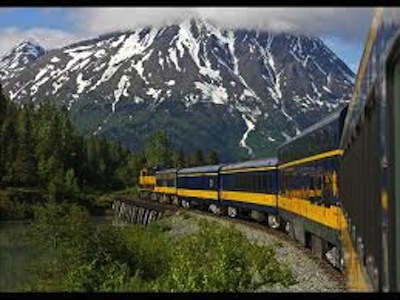 Being gone for a month, makes it tough to pack everything in my backpack…  I mean, what about my SHOES?   How can I possibly be gone for a month and take only the shoes I'm wearing on the plane because there's no room for shoes in my carry-on backpack?  And I'm not a "shoe nut"!   Here are our "guidelines":
1.  Make a list well in advance of any "show-stoppers" — things that could not be replaced easily with a quick stop at WalMart.  This time, the list includes passports, drivers licenses, a credit card, a debit card, prescription medications, some cash, and all the printed confirmations for everything on the trip. Everything else, as much as we'd hate wasting the time, could be replaced.
2.  For any trip where we'll be out of touch of civilization for a length of time, we discuss it with our family doctor.  For this trip, she recommended we take a broad spectrum antibiotic, but that has to be arranged ahead of time, so don't forget it!
2.  Decide what to wear to travel.  We always try to wear heavy bulky stuff so it's not taking up space in our packs.  Thus, I'll be wearing my hiking boots, wool socks, a pair of zip off leg hiking pants, a long sleeve t-shirt, with a "dressy" lightweight sweater over the top and my rain jacket.  Hopefully airports will stick to their normal freeze me out temperature, otherwise, I may have heat exhaustion problems since we're flying in August!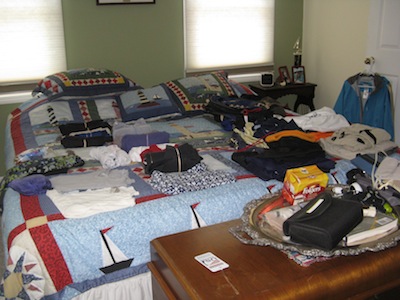 2.  Lay out all the clothes we think we may need, eyeball the backpack, and start taking stuff out.  The Alaska trip will be tricky because we'll need everything from shorts to snow hiking attire.  That just means fewer of everything.  In the past, we've always been able to find a washer/dryer somewhere every week or so and without wasting too much time, do the laundry, which cuts down considerably on the packing.
Think Layers!!!  Here's my list: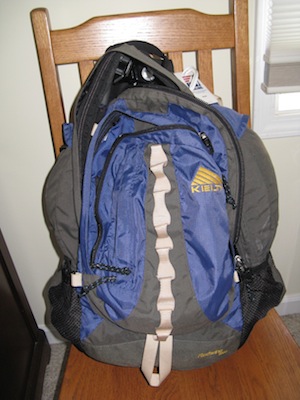 Packing List for Alaska – Primary Backpack – Kelty Redwing 2650  (similar to a Kelty Redwing 44 these days
1.  Camera Tripod (that eats up a BUNCH of room, but TSA promises me it's OK to carry on as long as it's inside the backpack, I guess we'll see!)
2.  North Face Denali fleece jacket & lightweight fleece jacket.  I always roll everything as tightly as I can and put rubber bands around it – it seems to cut down on the bulk and helps me cram more stuff into a small space.
3.  2 more pair of long pants, one of which rolls up to make capri's — so including the convertible zip off pants I'll be wearing, I'm taking three pair of quick dry/hiking pants, one makes capri's, one makes shorts.  The black pair is "dressier" and will be used if I need "dressier" attire for dinner a night or two.
4.  2 long sleeve capilene shirts for layers and 3 more long sleeve shirts in addition to the one I'll be wearing.
5.  a lightweight layering fleece and a medium weight layering fleece.
6.  one pair of shorts and a short sleeve shirt in case it's HOT, even though it's Alaska.
7.  black quickdry capris.
8.  one travel skirt and white short sleeve shirt, plus black tights in case it's cold (skirt also goes with the black long sleeve shirt I'll be wearing on the plane).   for out to dinner on my birthday!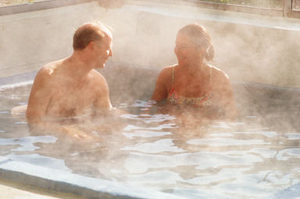 9.  Swimsuit … just in case there's a waterfall I can't resist, or maybe a hot springs!
10.  5 total pair of smartwool hiking socks (including the ones I'll have on) and 4 pairs of thin white socks for my tennis shoes.
11.  Underwear — 2 bras, one hiking bra, 6 pairs of underwear including 2 "quick dry" versions from ExOfficio.  We've tested them, wash them out in a sink or under a faucet, rinse, roll in a towel and step on them, then allow to dry.  They're usually dry within 2-3 hours.  So we'll always have "spares" until we can get to laundry.  Likewise with socks – even my smartwool socks dry in about 12-18 hours, so in a pinch I can hand wash socks as we go.
12.  Shoes — I'll be wearing my hiking boots, I'll take my tennis shoes, which are "barefoot" flats and very lightweight as well as a pair of crocs.  The tennis shoes are a backup in case my boots get wet, and also for bicycling and other activities.  My crocs are to slide into so I don't have to wake myself totally up in the middle of the night to find the campground facilities.  So two pairs of shoes in that backpack… we'll see how this works!
13.  Wool hat, waterproof socks, wool ear muffs, gloves plus regular hat to hike it.  Was going to take my outdoor research goretex hat, but there's no room, so I'll settle for the hood on my rainjacket over a ball cap.
14.  Blackout blindfold and ear plugs – I'm a light sleeper and if it's going to be light 20 of 24 hours, I'm anticipating trouble!  Also taking my melatonin and as a last resort, benedryl!
15.  Toiletries, deodorant, toothpaste, toothbrush, lotion, etc. including bug spray and sunscreen.  We'll have to resupply since we can only take a max of 3.4 ounces of these.  Meds, including my prescribed antibiotic, ibuprofen for all the hiking, vitamins, melatonin, benedryl and things like Tums, etc. as a precaution.  We'll just take a few of of some of the meds as not to weigh down our packs.  Likely no room for my hair dryer, but I'm used to that.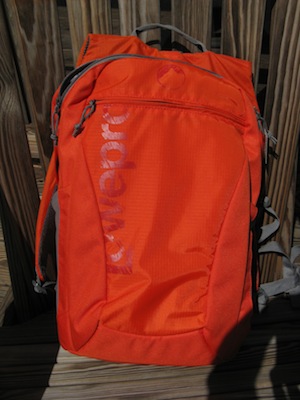 Camera Backpack — all the camera equipment including the longer zoom lens for wildlife, the IPAD, the bluetooth keyboard, phone, all the charging cords, my Kindle Paperwhite and a couple of guidebooks.
I've been hiking with the camera backpack and it weighs 13 pounds.  I can't even think about what the regular backpack is going to weigh.  Maybe I should have been lifting weights as part of our preparation/get in shape plan!  🙂
Did you notice something I'm missing?  Please let me know since we leave on Monday!  Anyone have a better way to pack for an Alaska adventure?  Please leave a comment and share!  Cheers!   Jan