There are few happy endings when sailboats encounter tankers close range.  The day after we arrived in Hemingway Marina, a 30′-ish Hunter Cherabini sailboat came in missing a big chunk of his bow, his roller furling bent and dangling.  Amazingly, the mast was still standing.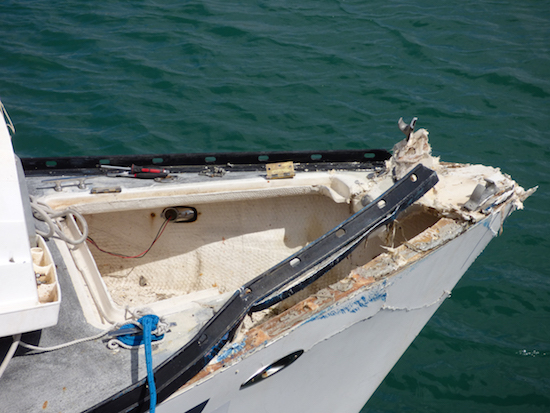 In talking with the young man, we learned he was a Russian singlehander who just bought the boat on the US East Coast. Sailing to Cuba from the Keys, like us, he encountered several ships/tankers and spent the night avoiding a collision.  His own story:   just before dawn, he fell asleep at the helm and in a haze waking up mistakenly thought he was looking at an oil platform.  By the time he realized it was a small tanker, it was too close to avoid.  Luckily he managed to turn so there was just a glancing blow to the bow and then he slid down the side of the boat.  The tanker never knew anything happened.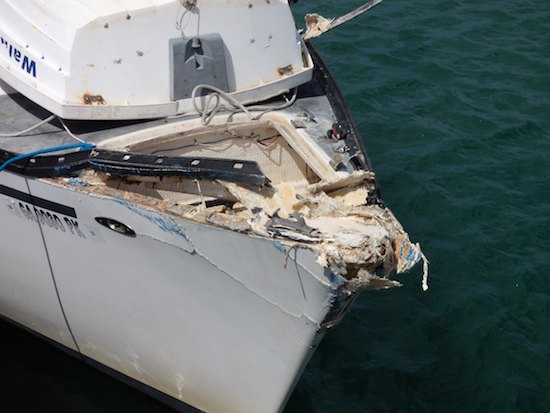 He's SO lucky to be alive!  He's lucky to be sailing an old bombproof Cherabini.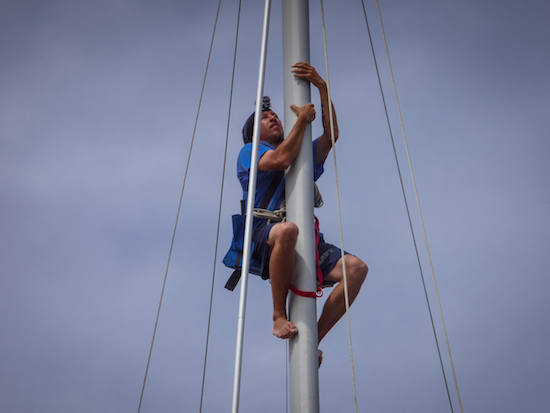 He limped into Marina Hemingway where David and other cruisers helped him get the roller furling down, access the damage and come up with an action plan.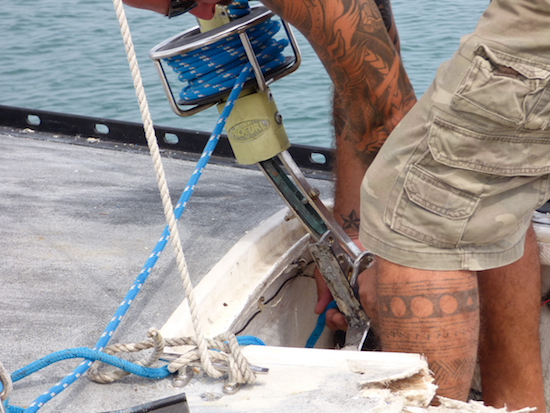 There's a boatyard at Hemingway Marina, but they wanted more money than the young man had, so he went to plan B looking for freelancers skilled in boat repair.  When we left, they just started grinding on what was left of his bow, the first steps in repair.  He had located a used roller furling section to replace the one that was bent.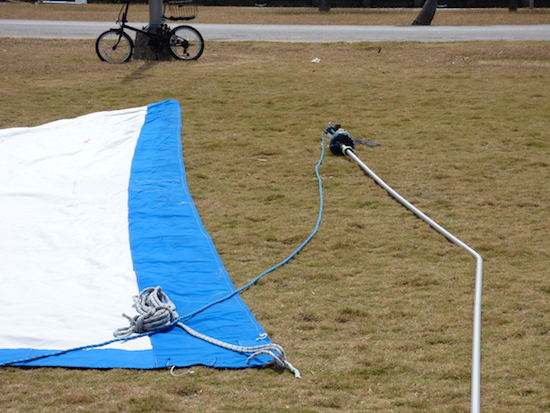 Hopefully all is now put back together and he can keep on sailing – his dream.
BE SAFE OUT THERE!!!