For most of us, a bucket list adventure will rank right up there with the "experiences of a lifetime".  Here are a few other tips if you're trying to make sure you get the most out of a bucket list adventure.   Partially these will depend on your definition of a bucket list adventure.  For us, after cruising for 12 years and enjoying the "life in the neighborhood" of wherever we happen to be, we want to get "off the beaten path" and enjoy local flavor.
Unfortunately, being confined to a tour buses or structured group, doesn't qualify for us.   We find we spend the same amount of money as a tour group, but rather than staying for a week to 10 days, we stay for a month, sometimes longer.  The investment is the same and there are advantages to each, but for those with time on their hands, like us, why not stay longer and find our own adventures.
Every adventure we're taken to date, has involved advance preparation.  Our bucket list adventures involve a lot of outdoor activities because that's what we like, but even if yours are totally different, these tips may give you an idea or two about preparation.
1.  Buy whatever shoes are appropriate for your adventure well ahead of time … I'm talking months, not days, and wear them until they're broken in and not "new shoes"!
I've been walking in my favorite hiking boots at least half the time.  One of the worst things you can do (as I found out on my first overnight backpacking trip in the Shenandoah National Forest years ago) is buy new hiking boots the week before your adventure!    And it's even worse if, like me, you're dumb enough to buy those cool looking hiking boots from K-Mart!  OK, ok ok, I've learned a few things since then!
2.  Find out more.  More about the area you'll be visiting.  I research the history, the culture, anything I can find online or in the library to give me a better perspective of where we'll be visiting.  For example, reading "The Path Between the Seas", even though it's historical fiction, gave me a much better idea of what went into constructing the Panama Canal.  And when we visited the San Blas, I searched all the used bookstores (like Abe Books or Alibris – I rarely find an out of print book for anywhere near a reasonable price on Amazon's used book selection) until I found a used copy of "A People Who Would Not Kneel" which was the best introduction to the Kuna culture that I could imagine.  For Alaska, I've just begun reading, but really enjoyed "If You Lived Here, I'd Know Your Name".
Keep in mind, I'm a BIG library advocate – and figuring out how to get Kindle books via our local library has been a huge benefit.   Why spend money that could go into my Bucket List travel kitty!
Conversely, some books become essentials.   The Lonely Planet Guides are good – we especially like the "On a Shoestring" versions, otherwise they're similar to all the other guidebooks out there.  I also purchased a copy of "Milepost" the Alaska mile by mile travel planning guide which I'm sure will be helpful, but I was so overwhelmed in all the detail that I'm not sure I'd start with "Mileposts" for trip planning purposes.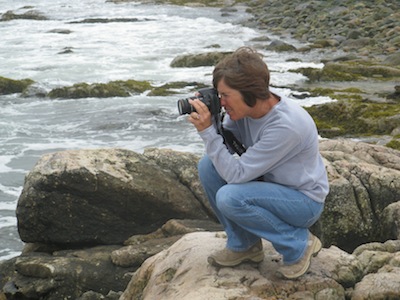 3.  If you enjoy taking photos, be sure to do your research ahead of time.  I'm currently reading everything I can find online about taking good photos on glaciers — I found out the hard way in Glacier National Park, that the glare off the ice usually turns photos into flat uninteresting compositions.  So if you'll be traveling somewhere that the people may provide the most interesting photos, google online for how to take interesting travel people photos… if you'll be traveling where landscapes will be prevalent, google landscape photography.  It's amazing how many tips I pick up before each trip we take.   If available, picking up a "Photographer's Guide to XXXX, Where to Find Perfect Shots and How To Take Them" may provide some great ideas.  I used these guides in Acadia and Glacier National Parks.  I haven't found the equivalent for Denali so far.
Oh, and don't forget any accessories — I just ordered another SD card, a tripod quick release adapter and a replacement lens cover for the one I keep losing….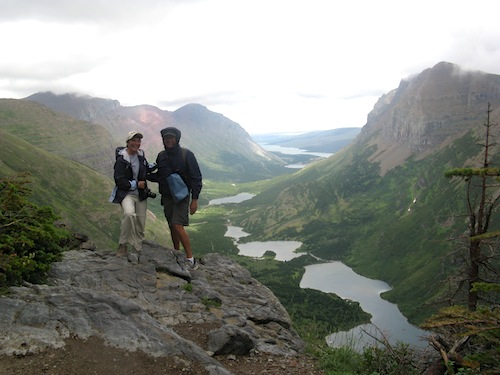 4. Travel light.  For us traveling light is key to our adventures.  Traveling to Machu Picchu/Sacred Valley in Peru for five weeks, we each had a carry on backpack and extra bag – mine had camera equipment, David's had the baby laptop and other "necessities".  But the key was carrying all our luggage with us – we had several connections and switching to different airlines, so we didn't want the hassle of lost luggage.  It was just easier (although running through the airport in Bogata, Colombia, I wasn't sure at the time) to take everything we needed with us.
Traveling light is difficult if the weather will be varied – 70's to 30's – which is also what we anticipate in Alaska – and mixed in with rain which means rain gear is essential, means less "other stuff".  We wear the "heavy" stuff — i.e. hiking boots, and our winter coats usually get strapped to the top of the backpack, which so far has never upset airline security.  Admittedly, there have been many times when I've wished for a "nice" outfit to go out on the town, but "nice" is a relative term and we've never been turned away.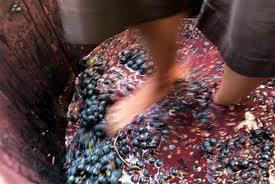 5.  Think through what you'll be doing and make sure you take the right stuff.  For example, when we do my grape stomping bucket list adventure, we'll most likely want to make sure we have some old clothing that it won't hurt if it gets grape stains – I cannot imagine it wouldn't get stained.
For Alaska, we'll have 3-4 sets of quick dry long sleeves & pants, plus several pair of wool socks, hiking boots and an extra pair of shoes, full rain gear (including for a camera), cold weather layers, quick dry underwear so we can just wash out at night & be dry by in the morning.  I'm sure the packing list will be difficult, I'll do a post on what we decide just before we leave.
Above all ENJOY your bucket list adventures whether they're locally or across the globe!  I know I've forgotten things, anyone with additional ideas, please add a comment and share, so I don't miss something important before our upcoming trip!   Cheers!   Jan & David