When David was diagnosed almost 18 months ago now with a 90% blocked artery, we radically changed our diets. If we want to continue to enjoy cruising and sailing, continued good health is key.  So we started radically analyzing our eating patterns.  Since we'd been cruising, we'd fallen in love with REAL butter – Danish butter, New Zealand butter, it didn't matter we loved it … on everything.  We also loved cheese … any kind and on anything…. both had to be sacrificed in the interest of continuing our active and cruising lifestyles….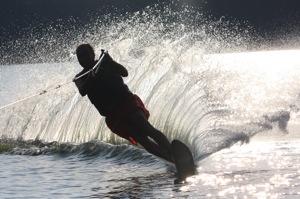 Our biggest concentration was cutting fat out of our diets.  Not all the way, we discovered really quickly that it was impossible — and arguably, not very healthy — to cut all fat out of our diets.  Cheese had to go, as did high fat snacks – David was addicted to salty potato chips and nuts and I'm addicted to ANY salty crunchy snacks.
But by changing a few key ways I cook, we found we didn't lose much – if any – flavor and lost a BUNCH of fat!  (We also had to lose the cheese and snacks, but we substituted pretzels and no fat hummus and permitted baked or low fat versions of the salty snacks on occasion, just not every day for lunch.)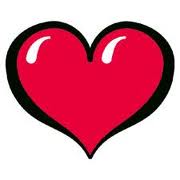 A year later, at David's annual cardiac checkup, the doc cut him down to 10 mg of Lipitor and a baby aspirin for meds.  His chlosterol TOTAL numbers were below 133 — progress!   Now we're working on getting the cholesterol number below 150 without the 10 mgs Lipitor (the lowest dose), with diet and exercise.  (You might note that neither of us want to take meds – we both agree that every extra med we put into our bodies probably has unintended consequences down the road that maybe haven't even been discovered yet – no thanks!)
The very first thing we did was cut out all extraneous oil — i.e. oil  added, not oil already in natural foods such as fish, nuts, etc.  Boy did I miss my "real" butter.   But what to replace it with for cooking?  I changed to vegetable stock or broth.
First, anything "sauteed" in butter or olive oil, or any other kind of oil, now gets "sauteed" in vegetable stock.  Not exactly the same, but tasty, maybe more so than oil.    Anytime a recipe calls for oil, I automatically think, "can I substitute stock?".  Here are some of our favorites:
Garden Stew (from the "More With Less" mennite cookbook) — here's the link to the recipe on commuterCRUISER.  The perfect way to use veggies that are getting a bit "old" and need used.  Also a great way to heat up the cabin an a cool January Florida night!
Mashed Potatoes — or Smushed Garlic Veggies — instead of adding milk and butter, we substitute the appropriate amount of broth.  To give them extra flavor, we chop onion and garlic and boil in with the potatoes or veggies while getting them "mashable", then use McCormick Roasted Garlic & Herb spice for more flavor.
Rice or other grains — cook in vegetable stock or broth and omit the oil.
Pasta – same as rice.  I used to add a bit of oil to the pot to insure it didn't boil over.  Now I simply watch it closer.
Green beans and other veggies that are good "seared" and then steamed, I simply add vegetable broth to the pan, heat it to boiling and then add the veggies for the "sear" portion — 5 minutes or whatever; then add a bit more broth for the steamed portion.  Inevitably I get asked how I cooked the veggies because they have so much flavor.  Try it, you might be surprised.
I shopped around to find the lowest sodium vegetable stock or broth.   I can't tell you what it is, because it varies widely and it seems I'm constantly having to change.  All I can say is watch the sodium levels when you buy stock or broth, or bouillon or any of the new "flavor" packets available.  I always try to use vegetable — and Trader Joe's is tasty, and "only" 330 mgs of sodium.  Some have upwards of 900!!! mgs of sodium!
We also switched from "fatty" meats to the lowest fat meats we could find and also began eating "veggie" a few times a week.  These days some of our favorite meals are "veggie" and we don't feel meat deprived.    Since neither of us were big beef fans anyway, it didn't bother us to eliminate beef — other than the special occasion filet mignon, of course — from our regular diets.  These days, we eat a lot of chicken (boneless, skinless), some turkey usually once a week we'll have a pork loin or pork chop and alot of fish – mahi mahi, fresh grouper, tuna and salmon are our favorites.
Simply cutting out as much "fat" as possible from our diets did the trick with lowering David's cholesterol numbers.  It also had the added benefit of causing both of us to lose weight.  David lost 18 lbs and I lost 12 lbs!  Both of us feel great!   Although, we'll confess to really really really missing cheese – and even cheating on occasion if we happen to be somewhere for appetizers – or craving pizza.
Good luck!  It's not as hard as it sounds, when our doctor suggested cutting out fat, both of us immediately looked at each other and said – "No way!  Can't be done!".    Wrong!
Anyone have other ideas for cutting cholesterol levels and helping insure no more bad stuff sticking to the insides of already gummed up arteries?   Please leave a  comment and share!