The best life jacket is the one you will wear!   While we were initially outfitting Winterlude, we subscribed to Practical Sailor and studied all the different types of life jackets.  We found we needed more than one type aboard Winterlude.   First, we wanted life jackets that we would wear while aboard and on passage.  They had to be comfortable, lightweight and cool enough to actually wear while cruising the tropics.  We also added strobe lights and tethers to our lifejackets.  These were expensive and we tried not to compromise too much on quality.
The dinghy demanded some type of life jacket because some countries are very serious about having a  life jacket in the dinghy for each dinghy passenger – Panama comes to mind and they even require that you WEAR the life jacket while in the dinghy.  We didn't always follow those rules, but we did always have life jackets in our dinghy.
Then we wanted just paddling/sailing life jackets, primarily for kayaking – we could have used the dinghy life jackets, but since we opted for inexpensive collar type life jackets to live in the bottom of the dinghy, we opted for the same type of life jacket that we wear dinghy sailing.
Click here to see the US Coast Guard laws for life jackets and your boat.
1.  For on passage, our rule is if it's calm, we only wear life jackets at night, but if it's the least bit rough, we wear them all day and all night.  And at night, alone on watch, neither of us leaves the cockpit without calling the sleeping watch up on deck.  It may be overkill, but it's our rules.
So the life jacket had to be comfortable and cool enough to wear for extended periods of time.  Our max has been 24 hours a day for three straight days enroute from Providencia to Roatan/Bay Islands.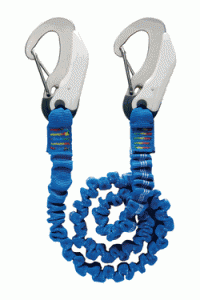 We started with Mustang vest type inflatables for our primary on passage life jackets and added a ACR Firefly Rescue Strobe Light, a whistle and a tether –
I opted for the Wichard Elastic Tether with Locking Hooks and David preferred the Wichard regular tether.
After over 10 years of intermittent use six months at a time and only a few overnights, to our disappointment, our Mustang life jackets didn't hold air (click here for that saga) but the strobe lights and tethers are all still workable.  The elastic in my tether has completely gone kaput.  It's still usable, just longer than it started out!  🙂   Of course, you need to make sure to re-arm the inflatables on the schedule required by the manufacturer — otherwise they might not inflate when needed!
UPDATE WARNING!!!  Be SURE to manually inflate your inflatable life jackets annually just to make sure they still hold air — imagine our surprise when our Mustang inflatables that are rarely used and live in the dry locker hanging up by the nav desk, not stuffed in a lazarette somewhere would NOT hold air. 
We replaced the Mustang inflatables with Revere inflatables based on ratings by Practical Sailor and others.  We'll hope they prove more dependable than the Mustangs… for the entire Mustang saga and our disappointment, click here.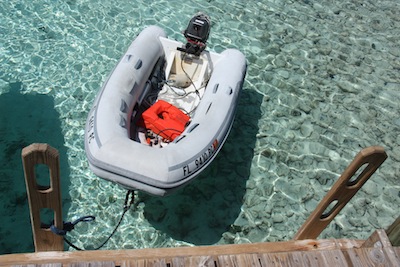 2.  Dinghy Life Jackets.  Since these life jackets will primarily be stuck in the floor of the dinghy, we opted for a six pack of the inexpensive orange collar life jackets.  These also give us extras for when we have guests aboard.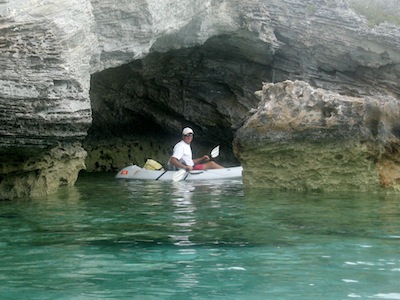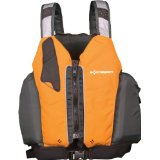 3.  Kayak Life Jackets.  Extrasport sailing/paddling jackets.  Our kayak jackets finally died, might have been leaving them bungee-corded on the kayak out in the sun for months at a time … not good for lifejackets!  This year we replaced them with Extrasport paddling jackets, similar to these.  If we don't have them on, the kayak life jackets are bungee-corded onto the kayaks  – for calm water exploring.  These are our "go-to" life jackets – sometimes just floating in an anchorage with cocktail in hand, these life jackets become our floating "chairs".  Mexico requires you wear life jackets while snorkeling, so these were also our snorkeling life jackets – I cannot recommend wearing a life jacket while snorkeling — we found they kept us too high out of the water for effective snorkeling and they obliterated our free dive ability!  But law is law… and in Mexico…..
Do you have life jackets you particularly love?  Our inflatables and our kayak life jackets  have now been replaced, but I think 10 years plus isn't so bad for longevity for the kayak jackets.  The inflatables still make me mad.