We own a boat!  Keep reading, this is unbelievable.
Cruising The Great Loop requires a boat. Searching Yachtworld showed us that finding a boat within our budget constraints with as many of our Top 20 as possible, was going to be — SURPRISE — challenging and a compromise.
Meantime, enroute to Florida for the winter in our Lance 1685 travel trailer, we stopped to camp at Joe Wheeler State Park in northern Alabama – ironically where the Great Loop Rendezvous was wrapping up (not planned, just happenstance).  We walked the docks and talked to some "real Loopers".  🙂
One boat in particular stood out as a shining example of what we thought we wanted … I asked the couple on the back deck if I could take a photo of their beautiful boat.  We starting chatting and they invited us inside for a look.  WARNING!  NEVER EVER invite dock strolling strangers inside your boat, you never know what might happen!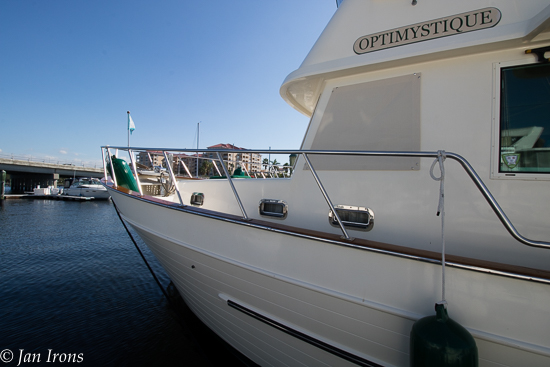 The boat was Optimystique, a 2007 Mariner 40.  Optimystique had much of what we wanted in a boat … plus, the owners were former sailers and we had a lot in common.
Small world story: we discover that the Mariner owner was a broker at the same yacht brokerage that sold our sailboat, s/v Winterlude.  He suggested we contact our broker, Gary — Gary was the broker that found them this Mariner. Optimystique was not for sale – they were living aboard and cruising.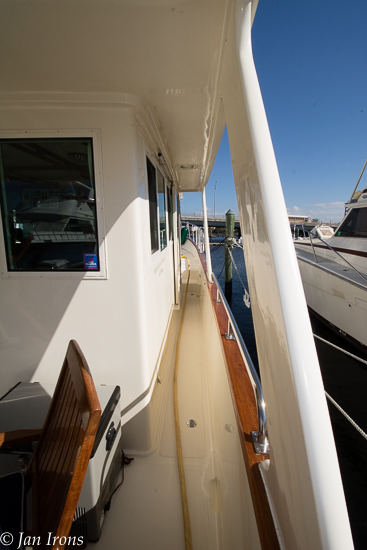 We contact Gary & tell him we're interested in buying a boat similar to the Mariner and ask if he can come up with a list of potential boats.  Research shows that there just aren't many boats available that come anywhere close to meeting our requirements.  We starting looking at other boats.
Then Gary suggested he call the Mariner owner and see if they'd be interested in selling.  I said no, they're happy living on that beautiful boat, but Gary said it couldn't hurt to ask.  The Mariner owners said no, as expected.
Two days later they called Gary back and said maybe.
Next thing we know, we own the PERFECT BOAT!   🙂    Survey says nothing to discourage the sale and a few days later, WE OWN A BOAT!  Unfortunately, since we bought their floating home out from under them, our former owners need some time to find a place to live and move off … but soon …  soon!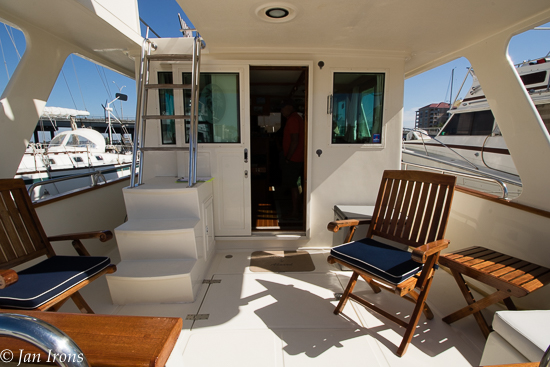 So, if you own the perfect boat, beware of being nice to strangers strolling docks!
Do you have an interesting story about buying your boat?  Please leave a comment and share!  Cheers!  Jan