Problem solving on a boat is a way of life.  As we found out the hard way, tt can be a difficult learning curve the first year.  It's part elation (we SOLVED it!!!) and part total frustration (dang, NOW what!!!), but we learn something new every day we're aboard.   Here's a compilation list of Problem Solving posts that I hope might be useful for your boat.
These days we know to look first at the last thing we were doing, even if rationally it has absolutely NO bearing on whatever's not working now.  For example, when our below decks autopilot quit, the first place we looked was at the underdeck attachments because we'd been working down in that lazarette on the refrigerator compressor hook ups.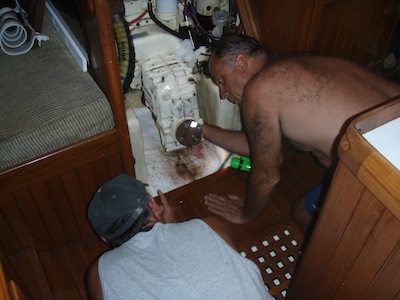 Most things usually turn out to be simple — a corroded wire, a failed o-ring or seal, a screw loose on a clamp — and easy to fix.  Our first year out we actually thought the world was ending every time something didn't go our way, but these days we shrug our shoulders & start looking at the obvious first.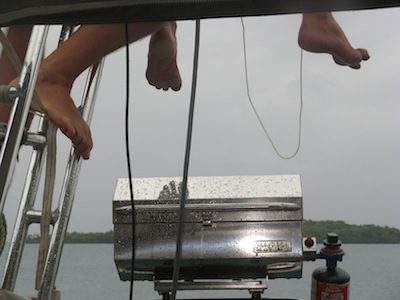 Remember the highs of cruising are something you can't experience otherwise and the frustrations are nothing more than challenges to be overcome & feel good about being self sufficient enough to fix (or by being self sufficient enough to call a cruising friend for help!).   🙂
Anyone else have Problem Solving Tips?  Please leave a comment and share.  Links to other blogs & information are encouraged if you have problem solving tips!   Cheers!   Jan