Not familiar with The Great Loop?
Picture a 6000 mile 12+ month cruise up the US East Coast, across the Great Lakes and down the Mississippi, Ohio & Tennessee Rivers to the Gulf.  Featuring…
48 Lighthouses
59 National Parks & 46 US Historic Sites
22 US States
18 Pirate & Civil War Shipwrecks
12 Civil War Battlefields
Watch this "Celebration of The Great Loop Video" by Phil Barbalace from FaceBook's Americas Great Loop Cruiser Assn page.   Be sure to click the full-screen version – for some reason CC's theme is causing the video not to center … technical difficulties….
Anchoring behind Cumberland Island to see the wild horses, stopping to climb Hilton Head's iconic candy stripe lighthouse, hanging out at Okracoke Island and the Outer Banks National Seashore.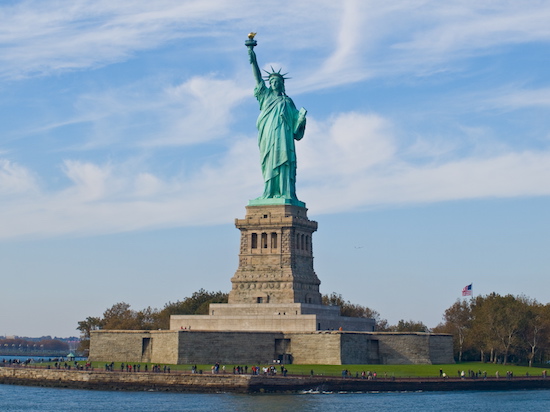 Cruising the Chesapeake, full of history and yummmm… seafood, crab & oyster shooters. NYC harbor past the Statue of Liberty & up the Hudson River.
Through the Trent-Severn scenic waterway canals to reach Ontario's fabled Georgian Bay and 30,000 Islands.  Then south along the Michigan coast, stopping at Mackinac Island (and maybe White Lake where the Y Flyer originated?) to cruise the Chicago River through a canyon of skyscrapers into the Illinois River and out into the highest concentration of Bald Eagles anywhere.
Down the Mighty Mississippi past the St Louis Arch, into the Ohio River and Kentucky Lake.  Down the historic Tennessee TomBigbee Waterway (more earth was moved for this canal than the Panama Canal!) to Mobile Bay, Apalachicola and our favorite west coast of Florida.  Definitely an adventure worth considering…
OH MY!!!!   Not to mention somewhere between 100 – 140 locks lifting and lowering boats to the next water level.
Do we want to tackle this adventure?  Commuter Cruising America's Great Loop?
Might need a boat ….  Hmmm….