As we're thinking of actually cruising again, we're also starting to think (even though it may be a year or so off) of what cruising equipment we have that's worked and what has required more than just a bit of maintenance.  Of course, over 10 years is a long time in cruising boat systems lifetimes, even if they are only used six months a year.  Probably sitting in storage (either in or out of the water) for five months at a time is harder on the boat than using stuff every day.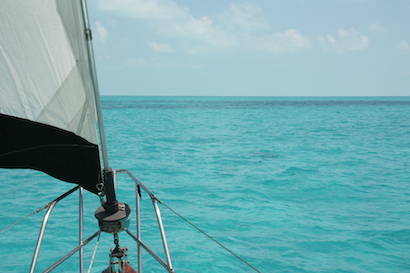 Nonetheless, David is still a big fan of Eileen Quinn's song lyrics … "If it ain't broke, don't USE it!"    🙂   But we thought since we're accessing what we'd want to do to the boat to actually go cruising again, we'd compile this list.  I hope someone else finds it useful!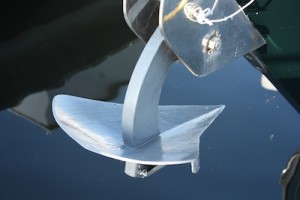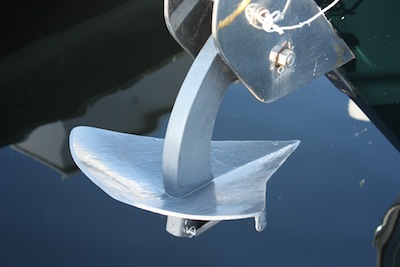 Spade Anchor & 5/16 HiTest Chain.  We love our Spade 100 44 pound anchor.  It's one of the top things on our list that just works.  It resets every time when the wind switches wickedly in the middle of the night, it sets in all sorts of bottom conditions from Annapolis, MD down the Western Caribbean to Cartagena, Colombia and back.   We've had it sandblasted once and recoated.  It's starting to show a bit of rust again three years later but it just works.
Lighthouse 1501 Electric Windlass.   Only maintenance is to wire brush the connections to make sure corrosion doesn't undermine electrical connection.  But we had a switch fail when we first started cruising – in Isla Mujeres, MX and the company overnighted us a new one immediately and told us how to jerry-rig it to work in the meantime.  We also had trouble with the grease leaking out of the supposedly sealed housing and into the motor.  We had it overhauled this winter and we should be good to go for another 10 years, but it wasn't cheap!
Raritan PHII Manual Head – We routinely replace joker valves every few years, and monthly flush the system with vinegar/fresh water and then veggie oil (the salad dressing approach to head maintenance). NO toilet paper goes in the pot!   Last winter we replaced the pump gasket, o ring and all the hoses, ugh!  We  flush with fresh water to de-commission annually and grease the pump annually re-commission.
Monitor Windvane – Our Monitor just keeps on working.  We rinse with fresh water when we return from cruising and have replaced the lines from UV exposure, nothing else, still using the original wind paddle even though we have extras.
Icom M802 SSB – returned to Icom to correct the supposedly non-existent clipping problem (it wasn't bad enough to keep me from being a net controller for the NW Caribbean Net & the Panama Connection Net); sent back when it was over 10 years old because the screen failed, total cost:  $224.  The SCS Pactor III modem failed this winter, but we were able to get it repaired, less than $250 total cost.  The biggest PITA about the Icom SSB (and VHF) is their microphone cords deteriorate so quickly and you cannot replace just the cord, you have to buy a new microphone.  I'd call this a major problem with Icom products, although we wouldn't have any other brand.
Solar Panels –We  installed two 55 watt flip out panels on each side from Hotwire with a Solar Boost 2000E controller, no maintenance other than routine corrosion on exterior wiring.  Only problem is we could really use 450 watts of solar power and only have 225 watts.  We'll have to see if we choose to add more solar before leaving the US again.
KISS Wind Generator – We replaced bearings in Roatan after 7 years, but we were able to do it ourselves (the bearings burned out because we couldn't get the wind generator shut down quickly enough in a squall line during Hurricane Ida).   The slip ring preventer failed in 2011, Hotwire removed it at our request as unnecessary.  John at Hotwire has a new KISS version out that's probably better, but our old one works just fine, so we're not upgrading.
Honda 2000 Generator – We perform annual shut down maintenance before leaving for six months, one time we got bad gas in Jonesville, Roatan and had to get the carburetor cleaned; one rubber foot rotted off & we replaced all 4 feet.   We'll probably get it inspected at an authorized service center before leaving the US just because there are no authorized service centers elsewhere.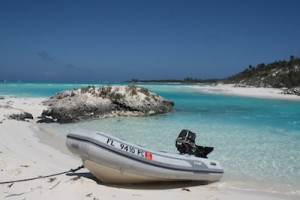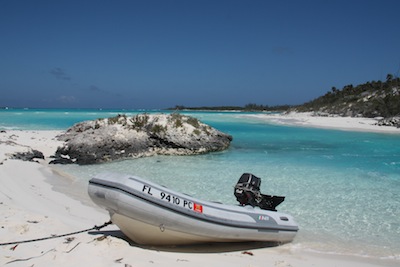 2001 Tohatsu 8 hp 2 Stroke Outboard – Annually we run fresh water through it to "de-commission" before we leave the boat for six months.  Added an in-line fuel filter after getting bad gas in Jonesville, Roatan.  Replaced the mounting bracket in Panama.  Also had to have the grease fitting cleaned because the grease hardened and wouldn't steer.   But the Tohatsu itself just purrs right along, starts easily (unless it's COLD, like here in SW Florida!) and is reliable.
Mackpack & Lazyjacks – Love!  No more having the main fall all over everywhere when we drop it especially in rough seas. The canvas was replaced once because we switched canvas color and we probably need to replace the lazyjack lines from years of UV deterioration.  (Our vintage 2001 Mack Sails – full battened main and 95% jib – are in almost as good as new condition – we store them inside the cabin while we're gone so they're only on the boat for the six months we're cruising.  We also try and rinse them with fresh water at the end of each cruising season)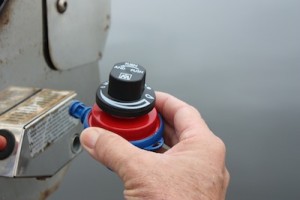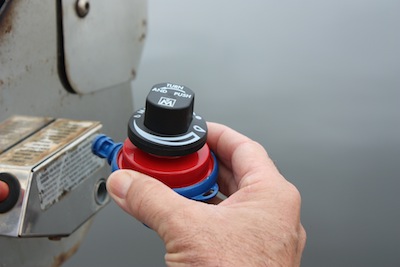 Magma Newport Gas Grill   We've replaced the burner after it rusted out twice, and the blue propane regulator twice but the grill just keeps on grilling… note that we use camping propane bottles to keep our grill a separate cooking source from our stove.
Hillerrange 3 Burner Stove and Oven.  The stove was installed in 1998 by the prior owner.  We replaced the burners and burner grills because one support rusted out making a burner sit slightly sideways.  It still worked, but it works better now with brand new burners.  The burner grills rusted badly and we replaced all three at the same time we replaced the burners.   We also replaced the oven burner.  All were easy to just switch out and install the replacement parts.  As part of the propane safety system, we also had to replace a solenoid at one point when the propane stopped flowing to the stove despite a full tank.
Spectra Catalina 300 Watermaker … Requires more than average maintenance, probably caused by six months using and six months pickled.  We replace filters annually and had Clark pump rebuilt by the manufacturer two years ago.  The watermaker has been super reliable and has never failed, we're just doing preventative maintenance.
Adler Barber Refrigerator.  We replaced the compressor on the Adler Barber two years ago, but it worked and continues to work reliably despite the expansions and experimenting we've been doing with it this year.
Canvas Enclosure.  We replaced the bimini once in the six years we were cruising and had everything restitched twice.  When we returned to the US, our first project was to totally redesign and replace the enclosure … to create more shade, give us more headroom and be tailored more to our cruising lifestyle.  In addition, we had our Shadetree awnings restitched once and the velcro replaced as well.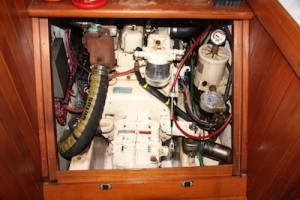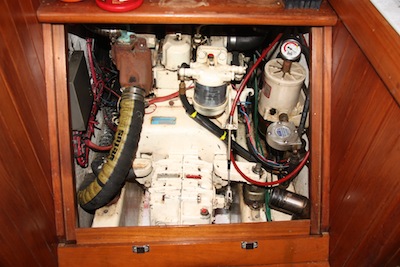 Nanni Kubota Diesel.   We have spare parts for most of the marinized parts on the diesel – especially since it's not the common Yanmar variety where spare parts are more readily available.  We're replaced the exhaust elbow once, the alternator twice and the salt water pump twice.  We also had the seals replaced in the transmission in La Ceiba Shipyard, Honduras.  And we change the oil, filters and impeller every season.
True Charge 40+.   Ugh.  We are not fans of this battery charger, but it was on the boat when we bought it.  Since it was already on the boat, we opted for a Xantrax 1750 inverter back when they still made inverters and chargers separately.  Two years ago when we had to replace the battery charger, we had to go with the True Charge 40+ again because we needed a separate battery charger.
I'm sure there are more systems I'm missing, but those are the ones that are top of mind.  If I've missed something you're curious about, leave a comment and ask.  Cheers!  Jan