Another fun day at anchor.  We introduced friends to our favorite "hidden" beach … Except this time somehow several other dinghies found "our" beach.  Hidden paradises are harder to find these days!  Beachcombing revealed lots of shells and sand dollars & a beach picnic lunch in the warm sun topped off a few hours of fun.
There was no one home in Manatee Lagoon, apparently all the manatees have moved to warmer waters to survive.  Which apparently made the lagoon more attractive in the hot afternoon to the gators.  We've never seen more than one gator in Manatee Lagoon until yesterday.  Our friend were quick to point out the fact that we were in small inflatables … Smaller than the gators.  But although they were swimming they didn't seem to think we looked appetizing.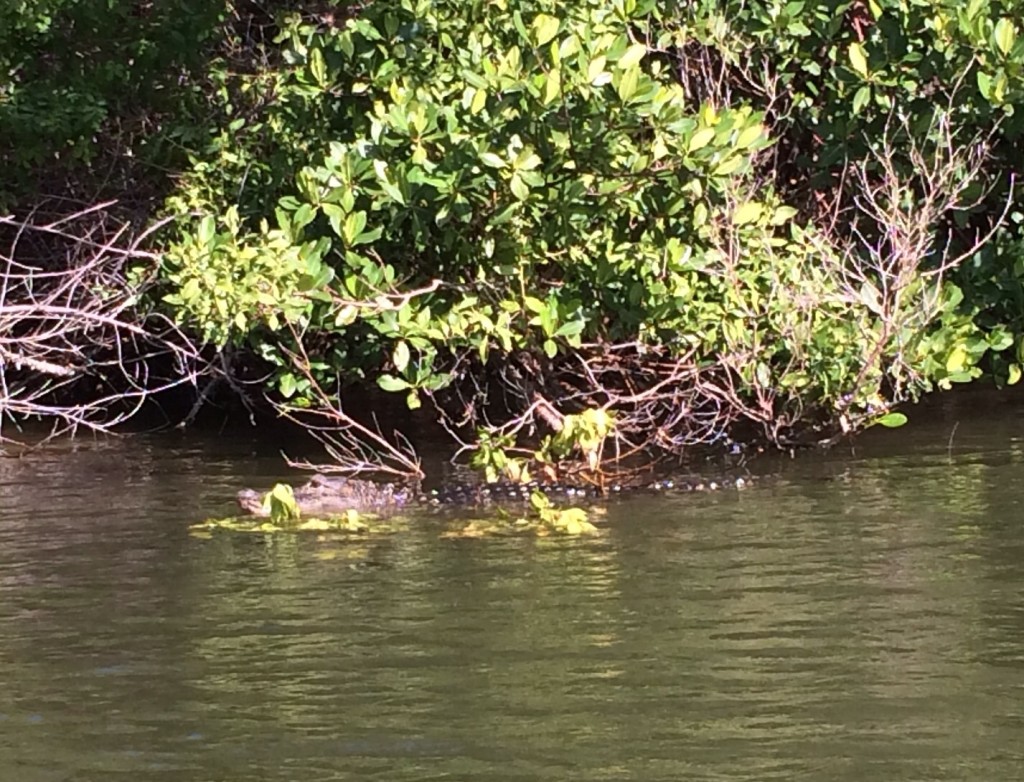 After dinner with the coming cold front overnight, we were expecting the preceding line of thunderstorms and we're not disappointed.  Lots of thunderstorms but no nasty line of wind, so we enjoyed Mother Nature's Bass Drum Band and light show.
Life is good!