Happy New Year!  I am so excited to start a brand new year.  Time to set goals for 2014, but first, review our goals for 2013 & see how we did.   I am a huge believer in setting goals – notice I don't say "resolutions".  Resolutions in my mind are made to be broken, but goals are just that.  If you're not yet cruising, be sure to set some goals leading in that direction.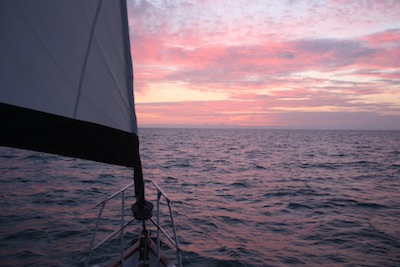 HAPPY NEW YEAR!  Don't forget to set your 2014 goals!
HAPPY NEW YEAR!  Don't forget to make some cruising goals for 2014.  How about planning to sail into the sunset at least once during 2014?  Even if you aren't ready to really leave and "go cruising" yet, you can always turn around and go back.  Do it anyway, sail off into the sunset for however long fits your current situation.  Just do it.
Fair winds & following seas!  Cheers!  Jan & David, sv Winterlude