Keeping the beer ice cold can be a challenge – especially in climates where David can wear his shorts all year round.  But Ken & Sherry on s/v Swell Ride found another solution … the "Chillsner" – sold in Key West, imagine that…  But I found them on Amazon – two for less than $18, making for a great stocking stuffer, birthday, Fathers Day or whatever present.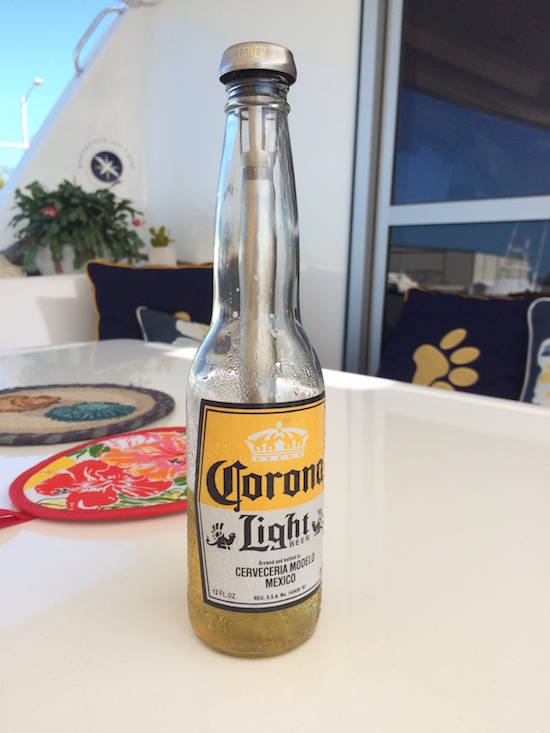 Here's how it works:  by chilling from the inside out … first you freeze the tube, which is FDA compliant, eco-friendly and BPA free.  Take a sip of your not as chilled beer before you insert the Chillsner because if you don't, the beer will foam and overflow – no need to waste beer.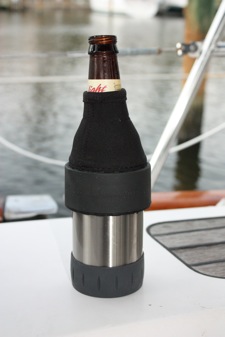 David said it worked well in the Key West heat, but then we decided it would be amazing paired with our favorite koozie from "Chillin' the Most".
The "Chillin' the Most Koozie features a Thermos bottom and a removable patented bottle top that really keeps David's beer cold longer.  Between the two, it's possible that you'd get to the last sip with a seriously like first sip cold beer.   Always a good thing!
So for all you COLD beer lovers out there … a new combination that just might be the best chill yet.  Just be sure to take that first sip before you put the "Chillsner" in so you don't waste beer.
Anyone found a better solution to keeping the beer cold once you're enjoying it?  Please leave a comment and share!  Keeping the beer cold is always a top priority.  Cheers!  Jan