Late yesterday I had a request for some additional photos showing the details of how the isenglass roll-down curtains attach to the boat.  So here are a few photos.  Note, our previous roll down isenglass used most of the same snaps, so most of the snaps were already in place and the canvas maker simply reused most of the prior snaps.  He did add a couple in key places to make the enclosure more secure.
Another useful feature of the enclosure that I love:  the zipper pulls on both the inside AND outside of the zippers so I can get in easily from either side.  Maybe all enclosures have these, but our prior one did not, so I think it's great!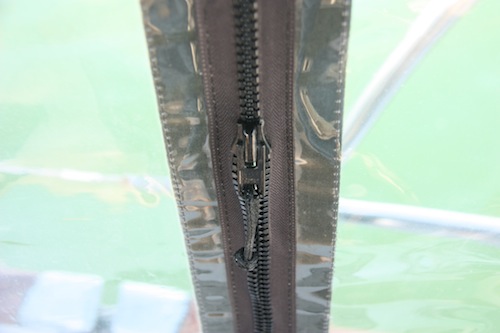 And here are the roll-up straps for the panels – both the isenglass and the UV screen panels have these straps to hold them up out of the way when we're not using them.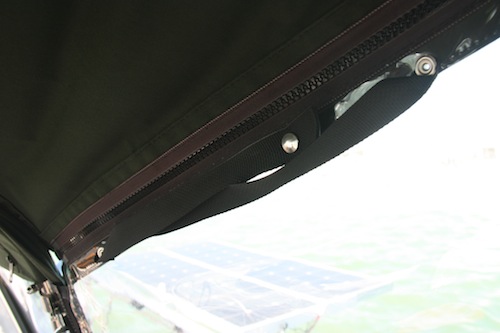 And a shot of the panel rolled up.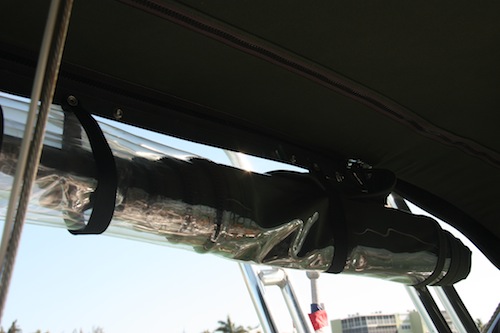 If anyone has any specific questions, leave a comment and let me know.  I can take more photos if anyone's interested.
Cheers!  Jan & David