Didn't we just do this?  Yep, teak needs two coats of varnish twice a year.
We heard from our Varnish Artist friends that we were "lucky" that we put on two more coats of varnish in May before we left the boat for the summer.
Apparently this summer was one of the worst on varnish in recent history.  So lots of boats are bemoaning broken varnish.  Our varnish, while it can always use another few coats, is intact despite the bird crap (and UV)  it endured over the summer.
But we're getting ready to leave, so we're calling in our pro friends, Varnish Artists (if you're in the Punta Gorda/Sarasota FL area, e-mail Varnish Artists at varnishartist at sign gmail dot com), they'll spruce it up and make it last another 10 years (as long as we keep up with the maintenance coats).   It's been three years since we sanded down to bare wood and replaced our Cetol with real varnish…. and so far it's holding up … but we started with 8 coats and we've added 2 coats every six months ….  on the other hand keeping the Cetol from breaking down required the same amount of effort and since it wasn't as pretty, it was easier to neglect….
Here are the links to our varnish story  — there are no shortcuts — PREP PREP and PREP are the key to successful varnish and FLAGSHIP!!!  Not any other brand.  …  after another two coats sticks to our sanded teak ….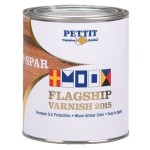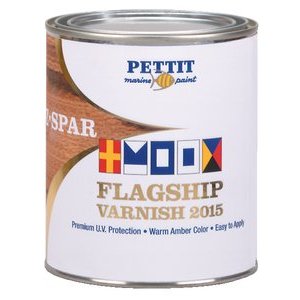 If you'd like to follow our story to our current glossy varnish, click these links …
Teak Week – Day 1:  Stripping Teak
Teak Week – Day 2:  Brightening Teak
Teak Week – Day 3:  Replacing Bungs and Caulk
Teak Week – Day 4:  Sanding and Wetsanding
Teak Week – Day 5:  Finally The Varnish!
Sail Winterlude:  Teak Step By Step – my original blog posts while stripping to bare wood and switching to varnish for the first time.
For even more teak info – interior as well as exterior, click the Maintenance:  Teak link here.
Yes, it requires some effort, but every time I walk or dinghy up to our boat, my heart sings with teak so glossy I can see my reflection.  I love teak … and I hate teak … but I only hate it for the 4 days a year it takes to add those extra coats — the rest of the time, I'm in love!  🙂
Comments on maintaining varnish on your teak?  Please share!   Cheers!  Jan