I'm always fascinated by the statistics, both the most popular posts on Commuter Cruiser and also the Google most searched for terms leading potential readers to Commuter Cruiser.  Here, in reverse order are the last 12 months most viewed posts.  Enjoy!
#10  7 Things To Know Before Cruising the Exumas   I LOVED the Exumas!  Here are 7 things you may want to know before cruising there!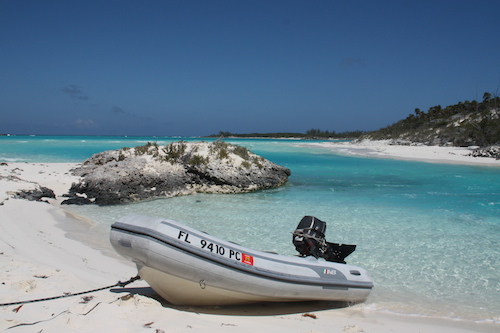 #9  Celebrating the Anniversary of The Boat Galley Cookbook.  THANKS to all our readers!  Check out the latest reader comments here. 
#8  7 Things We Wish We Knew Before Leaving the US to go Cruising.  After (our first) 10,000 miles cruising the Western Caribbean aboard our 1985 Passport 37, Winterlude, here are seven things we wish we had known before leaving the U.S.
#7  Robbed in Utila, Bay Islands, Honduras.  We knew all the common sense rules of cruising, but new anchorage euphoria coupled with the excitement of meeting new friends caused us to violate our own safety rules.  (NOTE:  Robbery took place November 2005, still safety tips are very relevant today.)
#6  Chris Parker Weather:  Watch Live.  I didn't realize that Chris Parker has a web weather version until some friends told us.  When you're stuck in a marina waiting for a weather window and have wifi, this webcast goes great with a cup of coffee!
#5  Type A Personality Meet Weather Delay.   I guess others are frustrated by weather delays too?  One of the hardest things about cruising is to recognize that you are NOT in control!   Being the Type A personality that I am, this drives me NUTS!  We were hoping to leave the dock two days ago, but we're still here due to a weather delay — with no end in sight.
#4  Insurance for Your Windlass:  7 Tips for Using a Snubber.  If you're using an all chain rode, think of a nylon snubber as insurance for your windlass!  A windlass was not designed to be a cleat to hold anchor chain!
#3  Step By Step:  Roller Furling Jib Back On  If your boat will be in the water and you are not there this summer, you need to have the roller furling headsail off for hurricane season.  This post is technically about putting the roller furling back together, but if you reverse the order, it works well for taking down a roller furling jib.  And DO NOT EVEN THINK about leaving a roller furling sail up for hurricane season.
#2  How To Get Rid of Boat Odors    Boats like to be used.  Boats that are aired with regular use rarely smell.  Obviously this poses a challenge for commuter cruisers!  Our boats are shut up for six months straight, usually in the hot and humid tropics.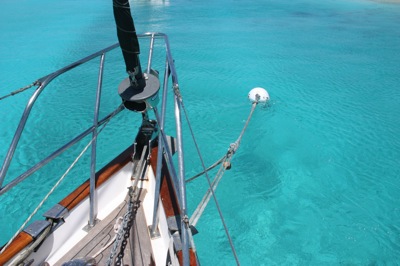 DRUMROLL!!!!!!   And the #1 viewed Commuter Post for the past 12 months was:       How To Tie To A Mooring Ball  Connecting to a mooring ball involves a lot more than merely being able to grab the mooring pennant with your boat hook … and not losing the boat hook, ask me how I know!