Recently on a well-known online bulletin board there were good questions asked, questions that apply to most boaters considering part-time or seasonal cruising.   Every cruiser does it differently, but our answers to these questions are below.
Seasonal cruising in the Bahamas: how do you do it?

---

I'm not ready to go full time cruising, but I am beginning to formulate a plan to buy a boat and cruise the Bahamas, say Dec through May, and then store the boat in FL for hurricane season. I know a lot of people do this and I am curious to hear how they deal with the logistics, e.g. where do they keep their boat, on the hard or in the water, how long does it take to get the boat ready for cruising at the beginning of the season, and how long does it take to put the boat away at the end? After waiting for a weather window to cross, how much actual cruising time do you end up with? I ask this because I have been surprised to read some blogs where people spend weeks and weeks on either end in the yard, and then another month in Boot Key waiting for a weather window, leaving little time for Bahamas cruising.
Here are our answers, one by one: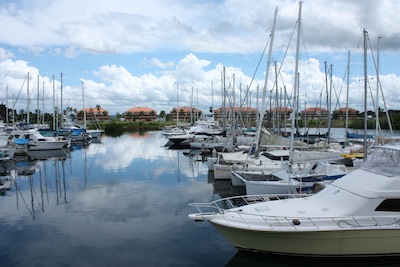 1. 
Where To Keep the Boat?   On the Hard or in the Water?
     We've been part-time cruising for 12 years and every year, but one in Panama, the boat stayed in the water at a marina.  For a complete article on this subject, including Pros and Cons of both on the hard or in a marina, click the link.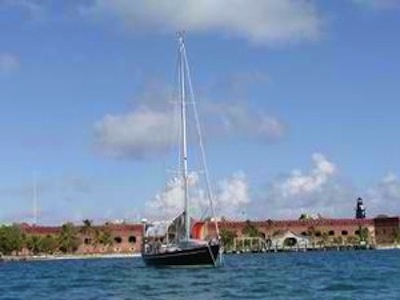 We find we can do everything on our list in 3 days — if we don't include maintenance items like 2 extra coats of varnish, waxing the deck & hull and cleaning & polishing the stainless.  But the reality is these maintenance items need to be done — either we do them, or we pay someone else to do them.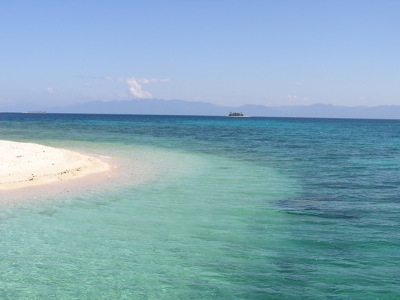 We prefer to make it easier and less stressful, so we usually stretch it out to a week or 10 days — working in the morning and playing … going to the pool, going to the beach, going to hear Eric Stone play at the Nav-A-Gator or whatever.  That way we don't feel like all we ever do is work… work… work!
3.  After waiting for a weather window, how much actual cruising time do you end up with?  Now THIS is a loaded question, if I've ever heard one!   🙂   The waiting on a weather window time has too many variables to answer.  IF you're crossing at the shortest distance to the Abacos and IF you can sail/motor at 6 knots, you need a long day to cross.   We have friends that have waited in Stuart for 2-3 weeks without getting a weather window that's acceptable to them.   If you're planning to stay for six months, waiting 2-3 weeks for a good crossing is nothing — there's lots to do most places you'd be waiting anyway.   But if you're only planning to cruise for six weeks or a couple of months, weather windows seriously erode your cruising time.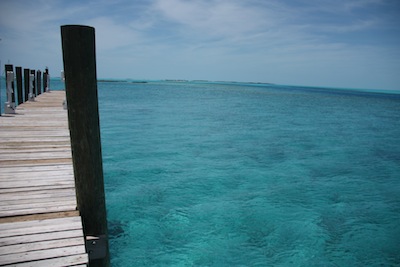 If you're crossing to the Exumas, you have to consider weather strategy.  You'll need a LONG day window to cross to Bimini or Cat or wherever you stop.  If you stop somewhere without a protected anchorage, you'll need longer.  It took us a 12 hour day to cross to Bimini, then another 10 hour day to drop our hook on the Great Bahamas Banks just before we got to the NW Channel Light and then another day to drop the hook at West End, New Providence Island.  So if we hadn't stopped at Bimini, we'd have needed a 3 day crossing window.We always try to have at least one day either side of our selected weather window just to allow for the weatherman to be off a day or two — happens frequently in our experience!  So a 3 day window is really 5 straight good days of weather.  Aaarrrgggg….  depends on the year and what you're willing to accept as a weather window, but 2013 was difficult with all those winter storms marching across the Midwest and then not stalling out as usual before they reached south Florida.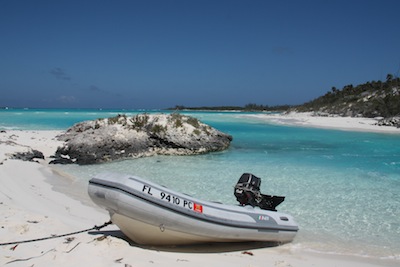 The bottom line is, we don't mind the time it takes to get the boat ready or to leave because we're working half days and playing the rest of the time.  One of the greatest joys of cruising is the people you meet, sometimes developing lifelong friendships.  You do that in the yard, in the marina, in Boot Key Harbor, in Stuart, FL, in the Abacos, in the Exumas, wherever you happen to be.  If you enjoy every day just because it's a fun day, you'll be less frustrated by the delays.  Believe it or not, there are cruisers that like the yard so much at Charlotte Harbor Boat Storage (Englewood, FL – gulf coast) that they spend weeks in the yard kibitzing with their neighbors, piddling on the boat, having happy hour down at the screened in porch/deck/kitchen/shower facility and just having fun.  Then they put their boats in, go cruising for a few weeks & return to the yard to enjoy the company all over again.  So if you happen to be reading a blog from one of those folks, they're in the yard because they choose to spend time there.   🙂  Weird, I know — I thought so too until we got stuck in the yard 2 months with bottom and other maintenance issues.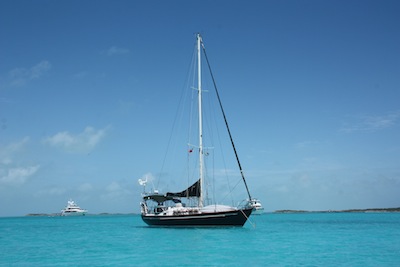 And you haven't even mentioned maintenance/waiting on parts to ship delays.   🙂   What's the famous Kenneth Graham Wind in the Willows quote:   "Believe me, my young friend, there is nothing … nothing – half so much worth doing as simply messing about in boats." …
Yes, getting the boat ready to go & ready to leave can take some time.  Yes, weather delays can be frustrating.  Is it worth it?  Absolutely.  Cruising delivers the highest highs so far in my life.  Would I trade it?  Not yet!
More questions?  Please post a comment and we'll try to answer as best we can!  Cheers!  Jan