Sailing off into the sunset had always been one of our dreams.  So when our youngest son went off to college, we decided to go cruising for six months a year. But one of the first things we realized was if we returned to home port every season, we could never reach the San Blas Islands in Panama which were our ultimate cruising destination.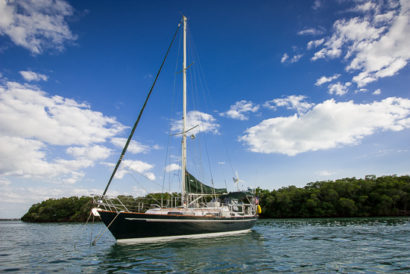 So what to do… we were definitely not full-time cruisers.   We decided to try leaving our boat wherever we ended up at the end of six months, returning to our "other lives", then rejoining the boat to continue cruising.  We made it from Annapolis, MD to Cartagena, Colombia and back … over 20,000 miles under the keel to date.  It definitely changed our lives for the better.
Part-time cruising can be difficult to define because it means so many different things.  But bottom line, if you leave your boat … for the weekend … or for several months at a time, you join the ever growing ranks of part-time cruisers.
Commuter Cruiser has over 550 posts (and growing), specific to part-time cruisers, overall cruising as well as destinations and experiences.   Scroll down for clickable posts of specific interest to part-time cruisers, such as leaving your boat, returning to your boat, maintenance issues specific to not using the boat, marinas where we've left s/v Winterlude, hurricane preparedness, and more…   
Your part-time definitions may be different, but if you're new to part-time cruising or trying to decide if it would be right for you, we hope these posts may help!   Click on each link's title to go to the Checklist or Page.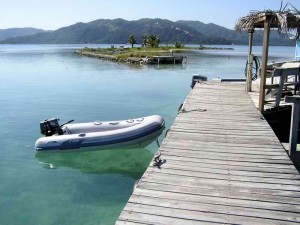 Overview: How We Handle Mail, Taxes, Bills, Etc. While Cruising
11 Baby Steps to Commuter Cruising
What Does Cruising Cost… Including tips and costs for calculating your part-time cruising budget.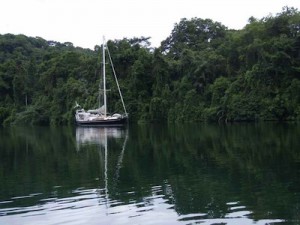 Leaving the Boat
So many considerations when leaving your floating home.  The checklists are ours, but may well serve as a starting point to develop your own!
Bugs, Critters & Mold … OH NO!!
Chafe Gear? 4 Important Considerations for Your Boat
Checklist To Leave Boat in Water
Checklist to Leave the Boat for the Holidays
Checklist to Leave Your Boat Out of a Hurricane Zone: Originally Published in Bluewater Sailing
Diesel Tanks… the Ongoing Debate: Full or Empty?
Don't Throw a Party for Cockroaches Aboard!
Step by Step: Roller Furling Jib Back On!
Which Dehumidifier for a Boat?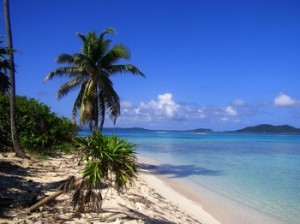 Which is best, on the hard or in the water?  There are no right or wrong answers, but there are lots of considerations.



Hurricanes
… none of us wants to think about the unlikely possibility of a hurricane roaring through our marina; however, having experienced it first hand when Hurricane Charley, a strong Category 4 hurricane made a direct hit on Burnt Store Marina in Punta Gorda, Florida, we have some tips and information.  Of course, nothing can prepare your boat for the devastation encountered from a strong Category 5 direct hit such as Hurricane Irma – prepare the boat and GET OUT!  Don't take any chances with your lives.
10 Tips for Revisiting Dock Lines for a Hurricane
Chafe Gear? 4 Important Considerations for Your Boat
Hurricane Preparedness #3 … Dock Lines
Hurricane Preparedness #5 … Caretaker
Hurricane Preparedness … 1 in a Series…
Hurricane Season … Are You Ready?
Hurricane Warning: Riding Out a Big Blow At Anchor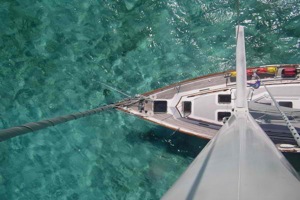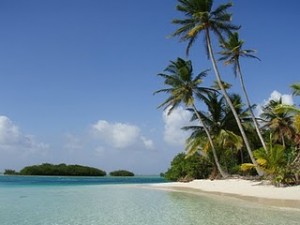 Maintenance Specific to Part Time Cruisers
While most maintenance topics apply whether you leave the boat for the weekend or six months, some are more specific to commuter cruisers.
How to Flake A Sail: Step by Step Photos
Maintain Waterproofing on Canvas Bimini & Dodger
WARNING! Inflatable Life Jacket Surprise!
Freeze Free: Easy Lock Maintenance
And last, but far from least — look at some of the cruising locales we've explored and enjoyed … six months at a time!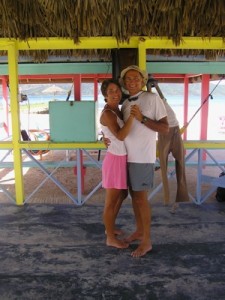 Destination Experiences … from Annapolis to Florida, Mexico, Belize, Rio Dulce, Guatemala; Bay Islands, Honduras; Vivorillos Cayes, Honduras; Providencia & San Andreas, Colombia; Bocas Del Toro, Rio Chagres, Panama Canal Zone, Portobello, Linton, San Blas Islands, Panama; Cartagena, Rosarios, San Bernadinos and Sapzurro, Colombia; Exumas, Bahamas and most of Southwest Florida, 10,000 Islands and the Florida Keys.  The world is your limit!  Go for it!